Genesis Mentors School Tuition for classes 8th, 9th, 10th (CBSE & ICSE Board). Check course details
Dear Parents, welcome to Genesis Mentors' very own complete School-Prep Program. Designed over years of intensive research and created by some of the finest faculty-mentors in the country. The School-Prep program is the pinnacle of teaching-learning and life mentorship.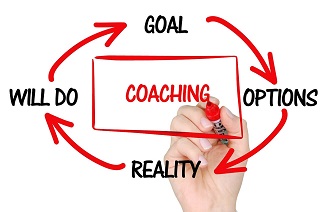 But first, a little background to this amazing achievement –
Our mentors have been answering the needs of students since the early 2000s. Over the last two decades observed certain patterns that seemed trivial when they first appeared. But over time have begun to manifest in nightmarish proportions. This is because, over the last two decades, we as a civilization have possibly seen more changes than any previous generation. This is in large parts down to the emergence of the internet as an unbelievably potent source of information. Also the rise of social media as an intrinsic part of our lives.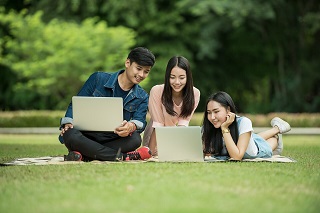 Today, we have an entire generation of young , who have lived the best of their lives with a virtual personality that is almost as old as they are. This has of course had far-reaching and unpredictable consequences on education and lifestyles across the world. Where for the first time in living memory, the problems of students living in first world countries. And those living in the third world are almost identical – namely, an extremely short attention span, an increasing inability to learn or retain even slightly challenging information, an indifference to reading and the tendency to confuse what is available on the internet with what they actually know. Such a scenario would have been inconceivable back in the 90s. This is where the world still worked on the formula of the older generation imparting values and lessons.
To make matters worse, the only domain that seems to be coping with this changing reality, is technology. But this is far from good news! Today's technology has put 'Smart Phones' and 'Learning Apps' in the hands of pre-teens, which has had the effect of making them noticeably 'less smart' and 'less able' to handle the regular problems that a growing child goes through. The result is that we have a generation of emotionally stunted, technologically addicted, attention seeking youth, who find themselves in this situation for no fault of theirs.
Today's student is a forlorn and confused individual, who desperately tries to seek approval (a tendency only made worse due to social media) as he/she struggles to persist in any one activity for any significant length of time.
This situation is made worse by the fact that the child finds no one who can really mentor him/her through this turbulence and the only 'advisors' around him console him through petty clichés.
If you think what you just read was 'harsh' or 'painful' then it means that we are on the same page! We at Genesis Mentors actually care about student welfare. Genesis care enough to realize that guiding and mentoring this and all future generations cannot and must not be made into an opportunistic venture. We intent to speak the truth even when it hurts and be that mentor that your child really requires.
Here are that mentor who might not always tell your child that it is 'ok to be weak'. But that mentor who will enable him/her to stand up to failure with courage and confidence and thus get the best out of him!
The program created by our dedicated team of faculty-mentors enables a student, whatever his/her background, to over come all odds and succeed in life. We do this by instilling values such as dedication, commitment to work and unrelenting perseverance … qualities so necessary to succeed. The all-encompassing and holistic learning experience involves regular one-on-one mentoring of parents through the program. Child learns qualities such as team-spirit, leadership values and high commitment through text book and interactive learning exercises.
Teaching Pedagogy:
Module : Coaching (Tuition) for Class 8th, 9th, 10th (C.B.S.E and ICSE Board)
Mathematics
Science
Science talent exams, olympiad and other competitive exams.
This is arguably the most vital period in a student's life. As the core personality of an individual is shaped at this stage. This is also the period when a student is exposed to an enormous number of distractions. all of which seem more important to him/her than academics. Understanding this is crucial to the long-term development of a student. So keeping this in mind, we have created a unique two-part teaching. First is learning experience that combines in-depth subject knowledge and regular mentorship and motivational sessions. Apart from the time that our student would spend in the classrooms, he/she will be exposed to numerous other activities, designed to instil values such as commitment, integrity and team-spirit.
Our motto is simple – If you seek change, start first at home! Welcome to Genesis Mentors.
CAT Online Course CAT Classroom Course
NCERT Website – https://ncert.nic.in
CISCE Website – https://www.cisce.org/